Owning a home is something that comes with a large number of benefits that are difficult to experience through other means. One of these is the capability to renovate your basement into a completely different area. But, not everybody knows the possibilities they have.
Not quite sure how to begin? We've got all the information you'll need to keep in mind.
Let's explore everything you should keep in mind when it comes to how you can handle your basement renovation.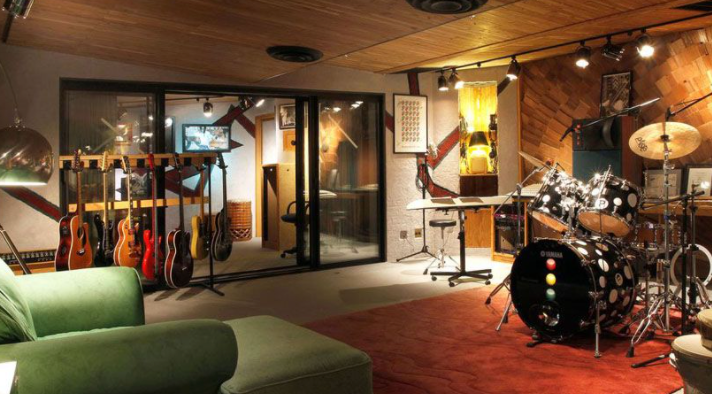 1. Music Studio
For those who are musically inclined, a basement serves as the perfect location for a music studio. Not only do you have plenty of space to set up equipment, but you'll also find that minimal soundproofing is still capable of producing high-quality recordings.
You can also decorate the space with artwork, furniture, etc. to help make it both comfortable and conducive to creativity. When set up correctly, it may also quickly become your favorite part of the home!
2. Game Room
Your basement renovation doesn't have to be centred around productivity. Instead, it could simply be a place where you come to unwind and escape from the challenges of everyday life.
A game room is a perfect way to do so, and you have plenty of flexibility regarding what you can include in the space. For instance, some people may choose to set up an arcade in their basement. Others may opt for more conventional games, such as AirHockey, billiards, etc.
Regardless of what you incorporate, a game room is also a prime way to entertain any guests that you have over to your home.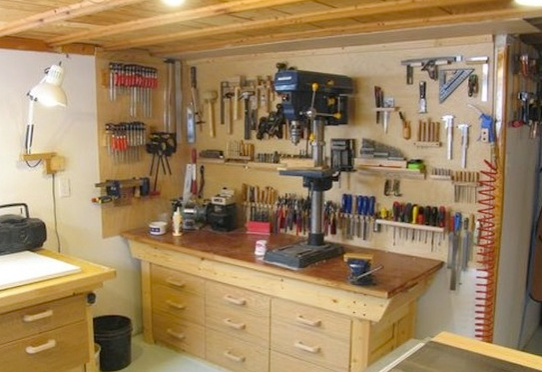 3. Workshop
Many people would work with tools if they have the opportunity to. But, setting up a workshop in the corner of a cluttered garage often isn't an option.
Fortunately, you have plenty of space for everything you need if you choose to renovate your basement. Common activities could include woodworking or repairing appliances/machinery.
Just make sure you take the necessary safety precautions so that you can avoid any safety hazards.
4. Office
It's not uncommon for homeowners to use a spare bedroom as a home office. But, you can take this a step further by converting your entire basement into an office instead.
This will likely provide much greater results, as you'll have far more space to put equipment without feeling the confinement of a bedroom. Under the right circumstances, you could even use your basement to run an entire business.
So, keep this in mind if you're on the fence about what to use this area of your home for. Converting a basement into an office will allow you to make your money back (and plenty more in the future).
5. Gym/Training Facility
As we've seen during the week of the COVID-19 pandemic, home gyms are becoming more and more common. However, a basement provides you with much more opportunity than a space to put a few dumbbells.
As long as you're willing to secure the equipment, you could turn the space into a workout area that would rival most smaller gyms. Those who are interested in wrestling or martial arts could also convert it into a training facility.
As long as you obtain the necessary permits, you could even train others in your renovated basement if you wish to do so.
6. Home Theater
This is perhaps the most classic idea that homeowners and corporate in their basement remodeling. The high ceilings and large square footage of a basement are ideal for setting up a home theater.
You'll have plenty of room for high-quality seats and the installation of a large projector screen. For those who wish to take things a step further, you could even have a screen installed directly into one of the walls in your basement.
This will serve as the ideal location for watching movies with friends or family, during sports championships, etc. 
Check our sample works: here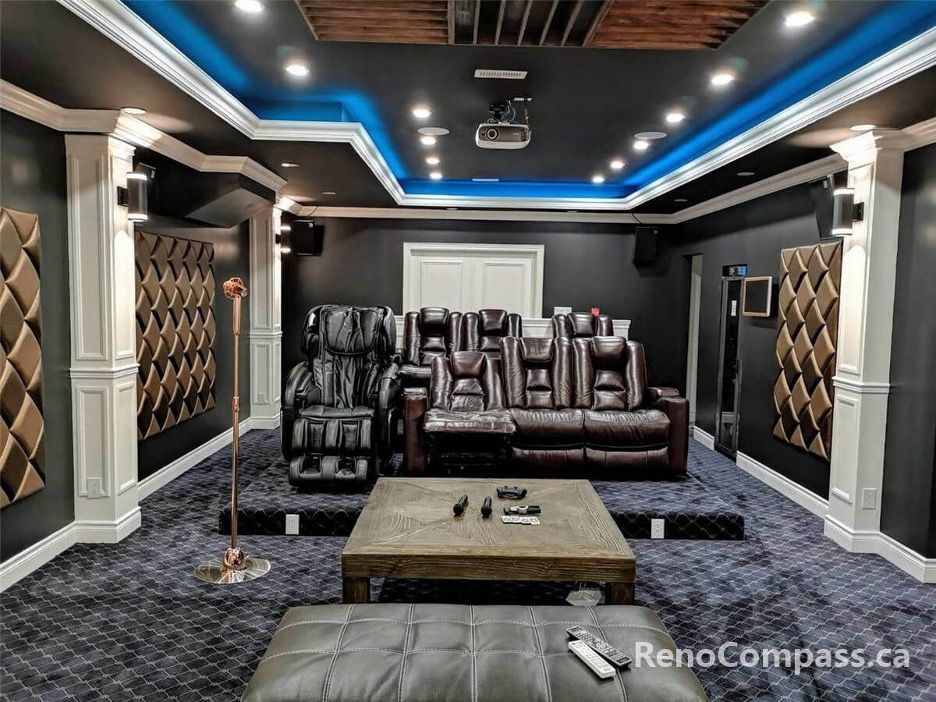 7. Wine Cellar
Sometimes, there's simply no need to turn your basement into a space for activities. Instead, you could turn it into a premier wine cellar that is used to store your collection. Of course, this is only relevant for those who have a large amount of wine or plan to acquire a large amount of wine.
If either of these scenarios applies to you, converting your basement into a dedicated area for your wine is a worthy investment.
8. Playroom
For those who have children, a playroom is often a solid option when it comes to basement renovation. This is particularly true for those who have younger kids in the home who might not benefit from a traditional game room.
A dedicated play area can also be great for their development, as it will serve as a safe area for them to freely express themselves. You'll likely find that this type of renovation will serve as a great way for you to bond with your children, as well.
Just be sure, though, that you are properly supervising your kids while they are in the playroom to prevent any issues from arising. 
Choosing the Right Basement Renovation Might Seem Complicated
But the above information will make the process far smoother. From here, you'll be able to ensure that the basement renovation you choose is a worthwhile investment that you enjoy for years to come.
Want to learn more about what we have to offer? Feel free to reach out to us today and see how we can help.