Is it time to overhaul that unfinished, dank part of your home -- your basement? If it feels like wasted space, you're not wrong. There is the possibility of receiving a whopping 70-75 percent return-on-investment if you're willing to put real money into your basement renovation. 
Keep in mind that most of the time, it's not a DIY job. You'll need to find the right professional to help you turn your basement into a liveable, comfortable space. 
Suppose you're interested in learning how to budget and save money on a basement remodel. Check this blog. We made it for you! 
Factors That Impact Your Basement Renovation Budget 
The reality of any home renovation project is that costs can quickly skyrocket if you don't budget realistically and provide unforeseen expenses. 
When it comes to your basement, the size and condition are the two most significant factors that impact your overall budget. Then there's flooring, walls, electricity, and plumbing, four of the most expensive aspects to consider.
So, what does it cost on average to remodel a basement? The Toronto basement renovation cost can vary from $5,000-$70,000. Yes, that's a huge range, but it's difficult to put an exact number on this type of remodel project.
Each project is unique, and as mentioned, it's based on the size of the space, its condition, and the materials you need. 
One of the best ways to get a good idea of the cost is to consult a professional who has experience in basement remodel projects. They will most likely tell you that the average cost for a 1,000 square foot space is around $15,000, or $25 per square foot. 
Some other significant factors that could ramp up your budget include: 
Foundation repair 
Water remediation 
The installation of emergency egress windows (a legal requirement)
Bathroom construction and plumbing
The installation of interior doors 
Erecting interior walls 
Bear in mind that these projects are not simple and can add a few extra grand to your project. So before you settle on a final budget, you highly recommend you consult a professional on whether these elements need to be included in your remodel. 
7 Practical Tips on How to Save money 
If there is one rule-of-thumb to stick to when renovating your basement, it's never to cut corners to try and save money. 
You'll end up spending more if you take shortcuts, so do it right the first time! However, this doesn't mean there aren't a few intelligent hacks to keep your renovation costs within a decent price bracket: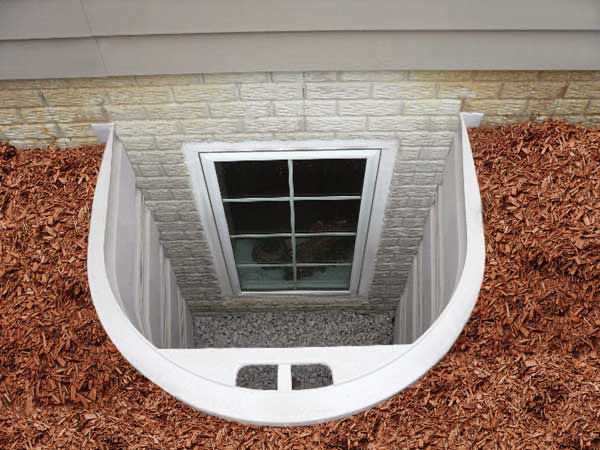 Go for Prefabricated Egress Windows 
Not all basement remodelling requires the installation of egress windows. But if yours does, be prepared to fork out at least $3,500 per custom egress window.
As you can imagine, this cost could add up quickly if you have to install more than one window. International residential code states that a large, open-plan basement only needs one egress window. 
However, if you plan on building a room or two in the basement, each room needs its window. 
With this in mind, you want to opt for prefabricated egress windows that are far more affordable than custom counterparts. They'll only set you back about $600-$700 per window.
Keep in mind that if your basement windows show up on the side or back of your house, they won't have a massive impact on your curb appeal.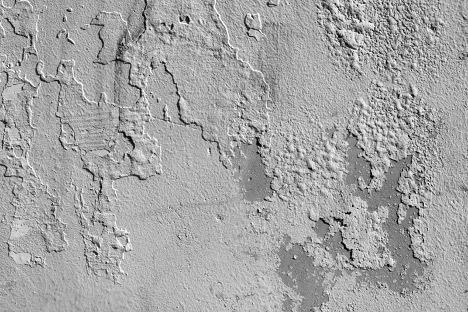 Always Test Exterior Wall Moisture Levels 
Your basement could be as dry as a bone, but you still want to ensure that you test for moisture issues before you finish the interior walls. 
Basements are prone to dampness and mould because of the simple fact that they're below ground and surrounded by moisture. You can never be too careful when it comes to testing for dampness issues. 
Here is a simple DIY test that requires aluminum foil or plastic wrap and duct tape.
Tape a square of the plastic wrap or foil to an interior basement wall. Leave it for 24-hours to see if it collects any moisture.
If it's damp, you could have a moisture issue that must be dealt with before proceeding with any other interior finishing. Usually, it's a simple fix that requires a coat of sealant on each wall. 
If you're aware that your basement has a moisture issue, you want to get in contact with a professional for a thorough assessment. You must nip this issue in-the-bud before you install drywall. 
Save Money With Drop Ceilings 
You may have seen a drop ceiling or two in your life if you've ever worked in an office environment. While they may not be the most appealing option, they're the most affordable for basements.
Drop ceiling installation is essential, but it does the job. It's an excellent way to save money and hide things like plumbing, piping, and wiring. 
Drop ceilings also make it easy for you to access this plumbing and wiring as and when you need to. If you choose to install drywall as your basement ceiling, you'll have to crack into it every time you need to access these pipes/wires unless you install access panels, which is just another cost. 
While the installation cost of drywall versus drop panels does not differ by much, it's the material cost that you want to consider. 
Drywall comes in at about $300-$530 per 200 square feet. At the same time, drop ceiling materials cost $1-$23 per square foot. 
But don't go for the $1 per-square-foot drop ceiling. Spend a little more on a higher-end tile that will give your basement a more homely feel and less of a corporate one. 
Reduce Your Number of Wall Studs
If your basement is large enough to install a room or two, you'll need to erect internal walls to divide up space. 
It costs anywhere from $900-$1,700 to frame basement walls. But the good news is that these walls are not load-bearing. This means you can cut costs by using a minimal amount of wall studs to support your walls. 
No, this will not compromise the integrity of the wall. Only load-bearing walls need a decent amount of studs for support (one stud every 16-inches). 
When it comes to non-load-bearing walls, you need to install a stud every 24-inches. So instead of 6 studs, you only need to install 4. 
This might not sound like a big deal, but it can have a major impact on your overall energy costs. The fewer wall studs your home has, the less it's exposed to thermal bridging.
Wall studs aren't expensive, but you'll save on labour costs and your home's overall energy consumption. 
Forgo Pricey Carpeting 
As it stands, carpeting is not a good idea for basement flooring. It may suit any of your upstairs rooms (bar the kitchen), but it's just not suited for the basement.
This is because basements are notorious for moisture issues and are also at risk of flooding. In other words, carpeting could set you up for a major headache and cost in the future if you encountered moisture issues. 
Instead of carpeting, go for a vinyl tile that is hard-wearing, easy to install, and low-maintenance. Some high-quality vinyl tile brands have a luxurious look, and it will cost you less than carpeting, too.
Vinyl tiling has come a long way since the 1970s. Today, there are options that mimic the look of expensive tiling, hardwood flooring, and even stone.
Vinyl is also relatively inexpensive -- priced at about $1,44 per square foot. 
Prioritize Storage Space 
It's crucial to stay on track with your basement remodel and remember that its primary purpose should be storage. 
This is the best place in your home to store odds and ends such as seasonal clothing, Christmas decor, unused furniture, etc. 
Ideally, you want to designate at least one-third of your basement to storage space. While it's a great idea to focus on finishing your basement, you don't want to forgo its practicality as space. 
This, in itself, saves you a considerable chunk of money because it reduces the square footage of how much you need to remodel.
For example, instead of transforming a 2,000 square foot basement, you can put up a wall and divide the space in half for storage. This way, you only need to budget for the finishing of 1,000 square feet. 
Keep Customization to a Minimum 
If you plan on installing cabinetry or countertops in your basement, an excellent way to save money is to forgo fancy customization. 
This means you should stick to prefabricated and standard size cabinets and countertops. They are far more affordable, and you can even install them yourself and save on labour costs. 
Find Trusted Renovation Contractors Just a Click Away
Remember that planning ahead also plays an essential role in how much money you save on your basement renovation. This is especially important when it comes to basement preparation and building code requirements. 
Suppose you're looking for the right professional. Reno Compass is a Toronto-based contractor that offers affordable renovation services and free project management services to help you save. This includes both residential and commercial contracting services for all your remodelling needs. 
Please take a look at our latest work here to understand better what we can offer you. 
You can also check our latest basement renovation projects.